Dakai counts on QuickNode's unique brand of reliable "magic" to ship top-tier deployments.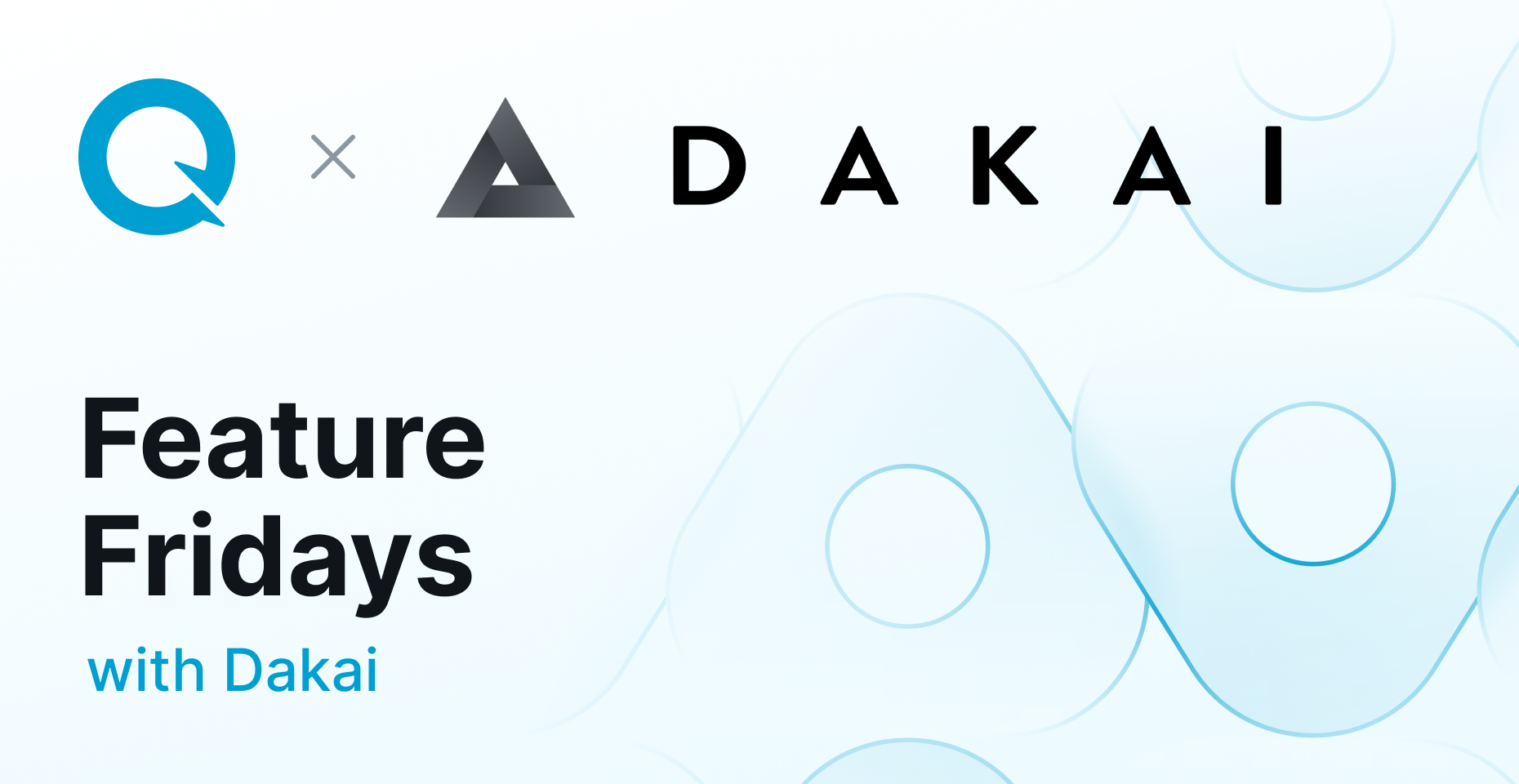 For this Feature Fridays, we are thrilled to introduce you to Laszlo L. Mari, Founder and Co-CEO of Dakai. Laszlo and his team leverage technologies like blockchain and AI to solve complex problems, creating market-leading solutions that have made them trusted allies for their clients. Since 2017, Dakai has witnessed a phenomenal journey, growing from a close-knit group of friends to an organization of impact and innovation — all while maintaining a spirit of camaraderie throughout.
With keen insight into trends like the convergence of web3 and AI, Dakai is positioned as a trailblazer in the technological space. Under his helm, Dakai has gained significant traction, supporting over 50 projects that have collectively raised $300M+. Looking ahead, Laszlo is excited about Dakai's partnership with QuickNode and the immense potential it holds. Join us as we dive deeper into Laszlo's journey, insights, and the future of Dakai.
Learn more about Dakai.
Q&A with Dakai 👇
Could you introduce yourself by sharing your name, prior experience, and current role within your company?
My name is Laszlo L. Mari, I'm the founder and Co-CEO of Dakai. We are a team of technologists and product enthusiasts who like using our time to solve valuable problems in the world with our team. We specialize in deploying new technologies such as blockchain or AI to create market leaders / first movers where the business team recognizes the early impact of these technologies.
How has your company grown and changed since its inception, and what do you have planned for its future?
We started out as a small band of friends, then grew bigger with each year, but that feeling of friendship & care stayed with us over rough periods and hype cycles as well. In the future we would like to hire more like-minded people, work on even cooler projects and create impact with customers that we are fortunate enough to call our friends.
In the world of web3, what are some of the most prominent trends you are currently observing? Which ones do you believe will gain momentum in the coming years?
We don't believe in web3 going much further alone from this point on. It's obvious that web3 & AI are largely fighting for the same resources. As long as web3 can provide a unique data layer that we haven't seen before and an easily accessible transactional layer for AI and in general, incentives in life (when our life turns AR), it will have a mature place in the ecosystem. I think technologically, there are many small things, but in general, the problems get exponentially harder, and the payoff on these becomes smaller and smaller as we progress forward. My opinion is that a new merged software stack will emerge where it will be easy to interact with intelligent systems and smart contracts without thinking much about the blockchain layer. I see Quicknode playing a huge role in this in the future.
📢
Introducing Feature Fridays
: Every Friday, we'll highlight some of the best startups in the blockchain space and feature them on QuickNode's blog and Twitter account.
Click here to apply!
What inspired you to develop Dakai, and how did you conceive of the idea?
It was actually the market. In 2017 everyone was looking to launch ICOs, but most companies promising the handling of these launches were subpar, with many of them scamming customers. Dakai joined the market as a strong, trusted force that quickly gained traction among the blockchain community
Can you provide insight into Dakai's progress by sharing any metrics or milestones indicating its traction?
Our customers are the best indicator of where we are. We have been working with over 50 projects, spanning from first-time entrepreneurs entrusting us with the tech of their journey to large enterprises with tens of thousands of employees. Our clients raised over $300M+ in total as a result of our work, and we have been in business for over 5 years, which is very long in this industry. Our products also have been used by over 100 million people at this point, some of them relying on them critically in their daily life.
Can you provide insight into the target market for Dakai and what types of clients you work with?
We like working with late-stage startups and enterprises on their emerging technology implementation. Usually, that means AI or Blockchain these days.
What excites you most about the partnership with QuickNode?
We have been using Quicknode for a while, and we are excited to work with someone upholding the values we hold dear when providing a service & building digital products. Fully reliable, quick, and a great partner with that element of magic that differentiates the best from the good enough.

---
About QuickNode
QuickNode is building infrastructure to support the future of Web3. Since 2017, we've worked with hundreds of developers and companies, helping scale dApps and providing high-performance access to 22+ blockchains. Subscribe to our newsletter for more content like this, and stay in the loop with what's happening in Web3!