Lore uses QuickNode for its reliable, fast data indexing, ensuring up-to-date information for their blockchain explorer.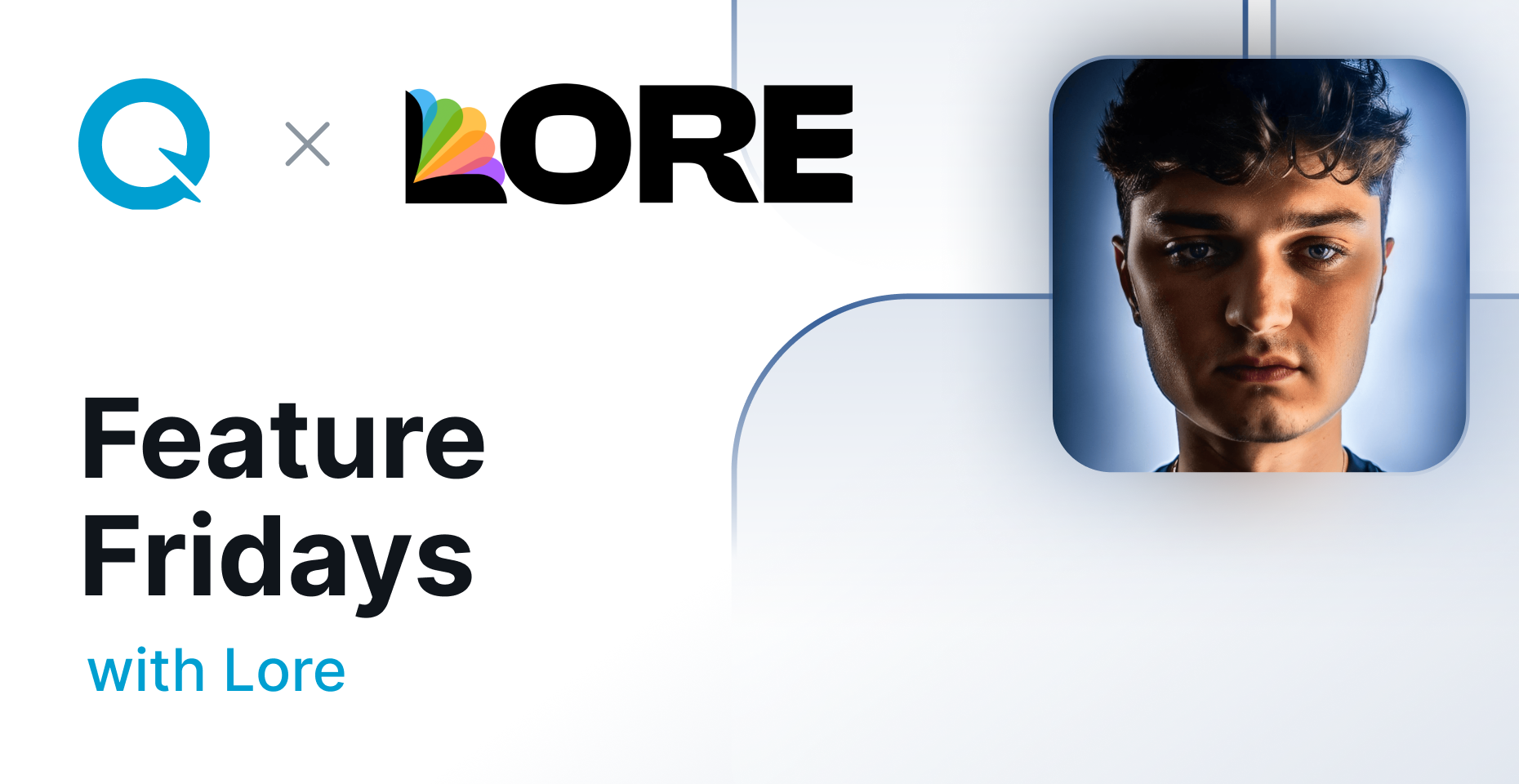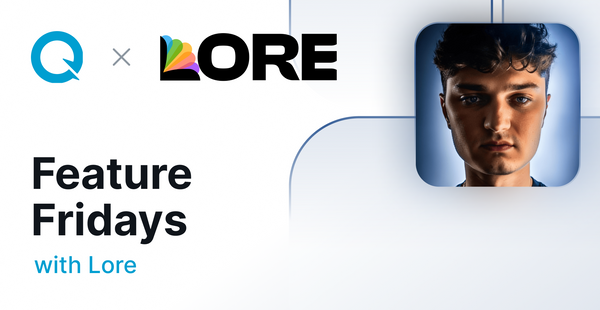 For this Feature Friday, we're thrilled to introduce Lore, a cutting-edge blockchain data exploration tool that's set to redefine how we interact with the world of decentralized ledgers. Today, we had the pleasure of chatting with Ryan Myher, one of the founders of Lore, who shared fascinating insights about the company's mission and its ambitious plans for the future.  🚀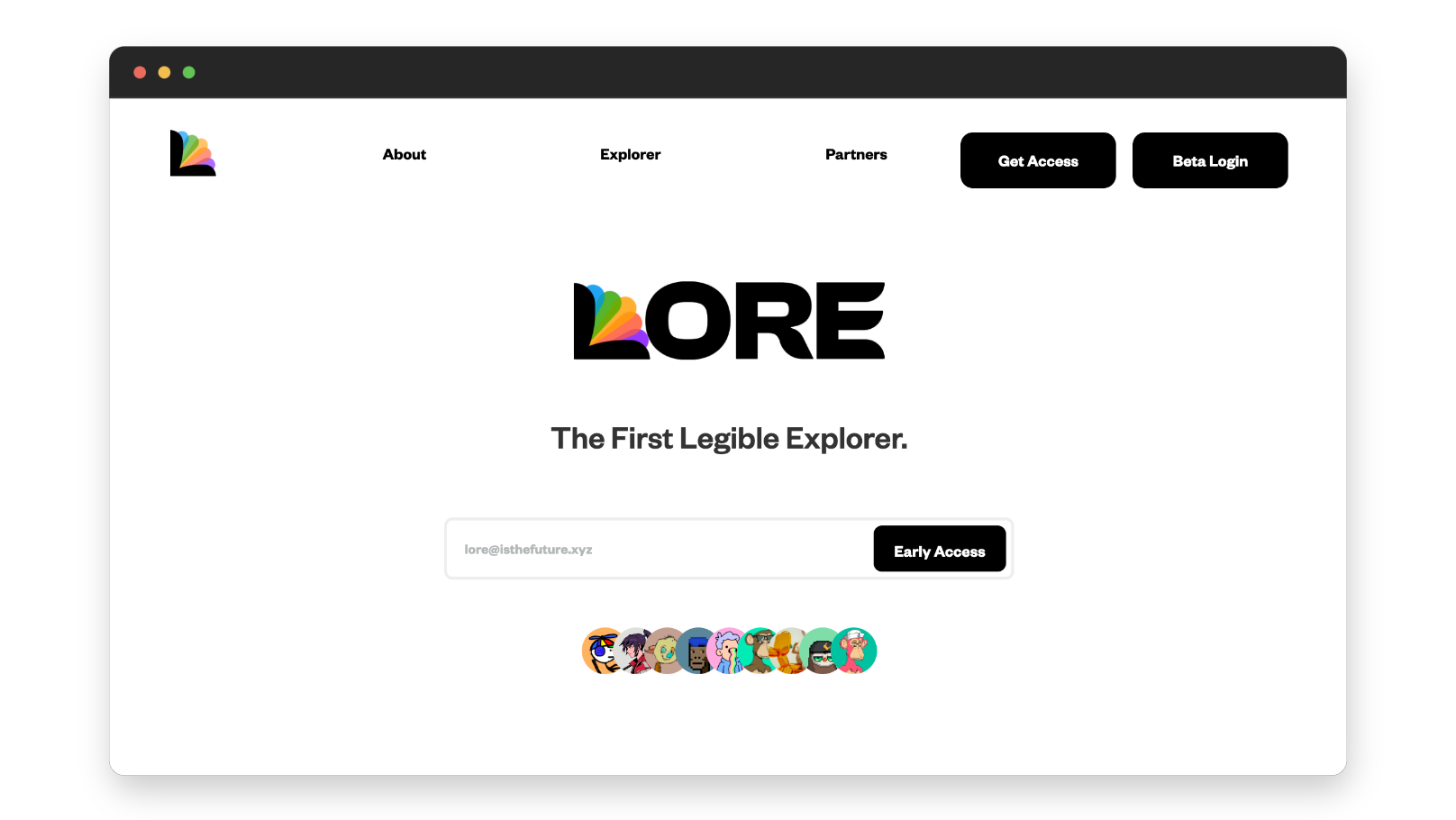 Learn more about Lore.
Q&A with Lore👇
Could you introduce yourself by sharing your name, prior experience, and current role within your company?
Hey, I am Ryan Myher!  Back in 2018 I was on the founding team of the first decentralized hash exchange, left crypto for a bit to build and sell a podcast/agency in the no-code space called No Code No Problem, and have since been working with Armaan and Brihu on Lore for a little over a year now.
How has your company grown and changed since its inception, and what do you have planned for its future?
Our original vision was Google for blockchains, but we quickly realized what people are searching for, how they do it, and the underlying motivations are very different. The one premise that has always stayed true is increasing accessibility and understanding.
As for the future, I don't want to give everything away, but Lore will become a new standard for block exploration and a go-to tool for devs, researchers, traders, and more across EVM-compatible chains.
📢
Introducing Feature Fridays
: Every Friday, we'll highlight some of the best startups in the blockchain space and feature them on QuickNode's blog and Twitter account.
Click here to apply!
In the world of web3, what are some of the most prominent trends you are currently observing? Which ones do you believe will gain momentum in the coming years?
As a team, we have a lot of conviction in the Bedrock stack and the app-chain thesis. We think the number of L2's & App-chains will likely 10X over the next 24 months with Alt-L1's already moving over.
I personally have a lot of conviction in platforms like Royale and the intersection of the creator economy X web3. This next bull run, I have faith there will be a focus on consumers, not just giving creators liquidity off the backs of their fans.
What inspired you to develop Lore, and how did you conceive of the idea?
Our team was bought into the vision of a globally accessible ledger of record. The problem was this vision could never truly materialize as long as that ledger of record wasn't legible. We set out to build data tools that make blockchain analysis accessible and more efficient.
Can you provide insight into Lore's progress by sharing any metrics or milestones indicating its traction?
We have several partners like Kinto and opBNB, the best investors like Ar.ca and SALT, and thousands of people waiting to use Lore.
All of this with more exciting updates coming soon.
Can you provide insight into the target market for Lore and what types of clients you work with?
Lore is a consolidated data solution for EVM-compatible networks that can be deployed in a click. The platform combines easy discovery, powerful analytics, and real-time actionability. The solution translates all transactions to detailed English, allowing users to create queries and visualizations of block data in natural language, and complex notifications. So far, the Lore team has tooled the Kinto network (Kinto.xyz), are building consolidated explorers for Optimism (Superchain), and recently announced a partnership with BnB Chain.
Because of our product suite, we work with a number of parties, including networks, protocols, researchers, traders, and more.
How does your company utilize QuickNode, and what benefits does it bring to your business operations?
Lore uses QuickNode as our indexing partner. QuickNode's RPC calls are reliable, consistent, and fast, which ensures that we always have the most up-to-date data when we need it and no outages.

---
About QuickNode
QuickNode is building infrastructure to support the future of Web3. Since 2017, we've worked with hundreds of developers and companies, helping scale dApps and providing high-performance access to 24+ blockchains. Subscribe to our newsletter for more content like this, and stay in the loop with what's happening in Web3!